David Berkeley est un excellent songwriter folk américain.
Vous avez sûrement déjà entendu une de ses chansons si vous êtes amateur de séries tvs. Sa chanson « Fire Sign » a été reprise dans un épisode de « FBI portés disparus ».
Je l'ai à l'époque rencontré et fait jouer à Paris grâce à myspace.
Il vient de sortir son 5ème album « Kind of cure ». Album en grosse parti écrit en corse, où il a passé 1 an avec sa famille. Cet album a été produit en parti grâce à un système inédit de don sur son site officiel et de très nombreux participants.
Sa musique est dans la droite lignée des Nick Drake, Elliott Smith, ou Bob Dylan… qu'il plébiscite d'ailleurs ici :
Sa playlist VIP :
Son tout nouveau clip « Some Kind of Cure » :
David Berkeley sur le web :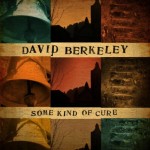 Vous pouvez acheter son dernier album « Some kind of cure » sur son site.